All In One Newborn Cloth Diapers Page
Designed specifically to meet the needs of newborn babies.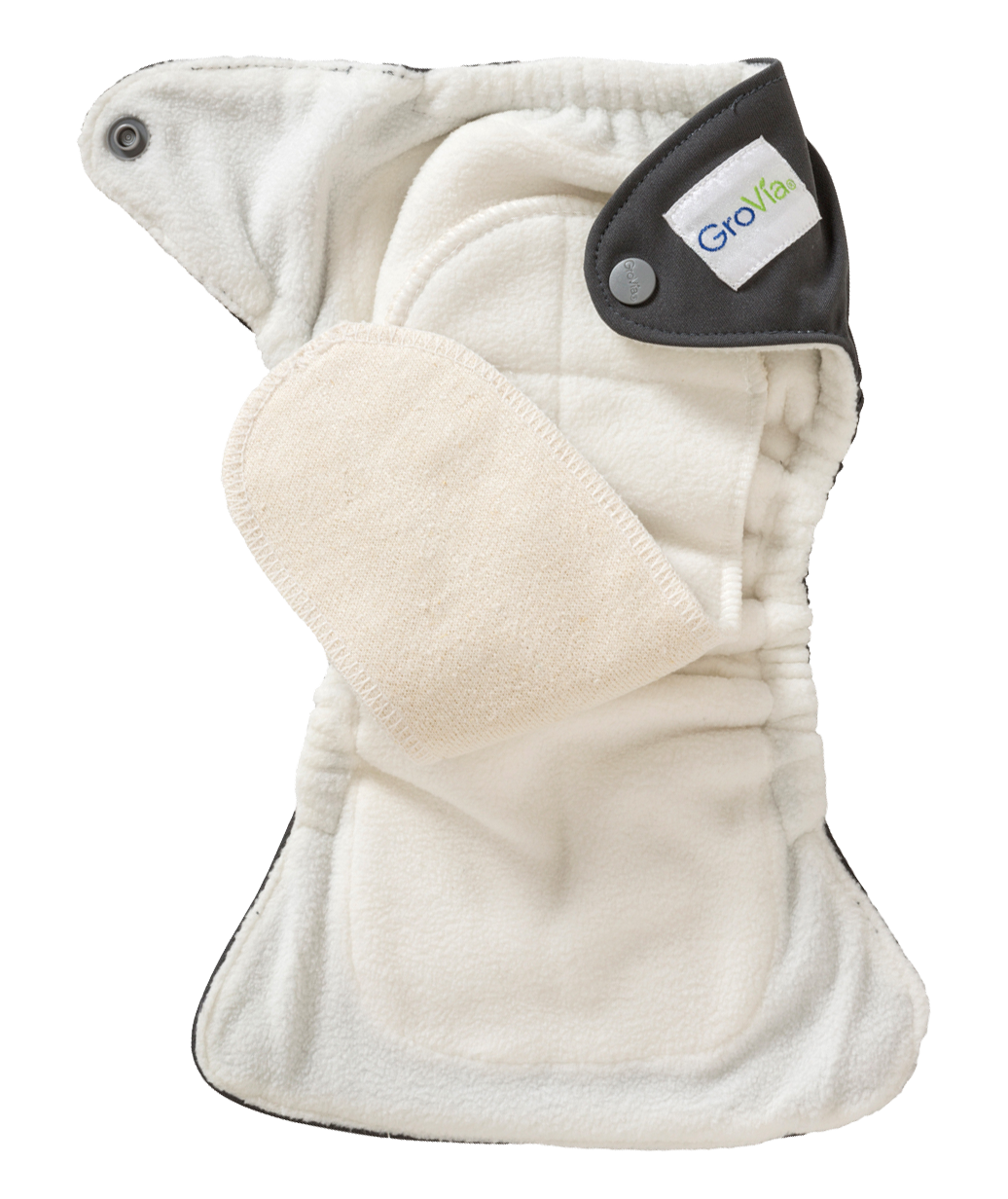 Turned and top-stitched design, hourglass shape with sewn-in internal soaker.
Designed to fit newborn 5-12+ lbs. Features simple rise snaps to adjust size.
Quick-dry soaker with 3 layers of hemp/cotton, topped with microfleece.
Absorbent hemp/cotton blend topped with cozy, soft microfleece pushes moisture through to the core so your little stays dry.
Before laundering your cloth diapers, you'll want to dispose of "the solids." GroVia BioLiners make this simple! Other families find they can simply dump solids into the toilet and flush. After that, laundering your cloth diapers is as simple as washing a load of towels! Select a good-cleaning detergent and be sure to wash them with warm or hot water.
For diapering full-time with Newborn cloth diapers, you will spend between $300-$400. Newborn diapering can also be accomplished using Hybrid Shells and Size One GroVia Prefolds. Many parents like to have a supply that combines about a dozen Newborn All in Ones with more of this less expensive system.
For a full-time diapering system, we recommend a minimum of 24 changes.For new parents who are on the fence about cloth diapering, we recommend picking up a Four Pack of Newborn All in Ones to test-drive for a week or two before committing.