How Do Bulk Discounts Work?
The more you buy, the more you save. It's that easy!
Whether you are just getting started with cloth or ready to go all in, we want to make it easy to save some serious dough while building your stash! Your savings will be based on how many items in a particular product category you purchase (any color, print, or size).
---
Buy 3 - 6: Save 5% | Buy 7 - 11: Save 7% | Buy 12+: Save 10%
---
---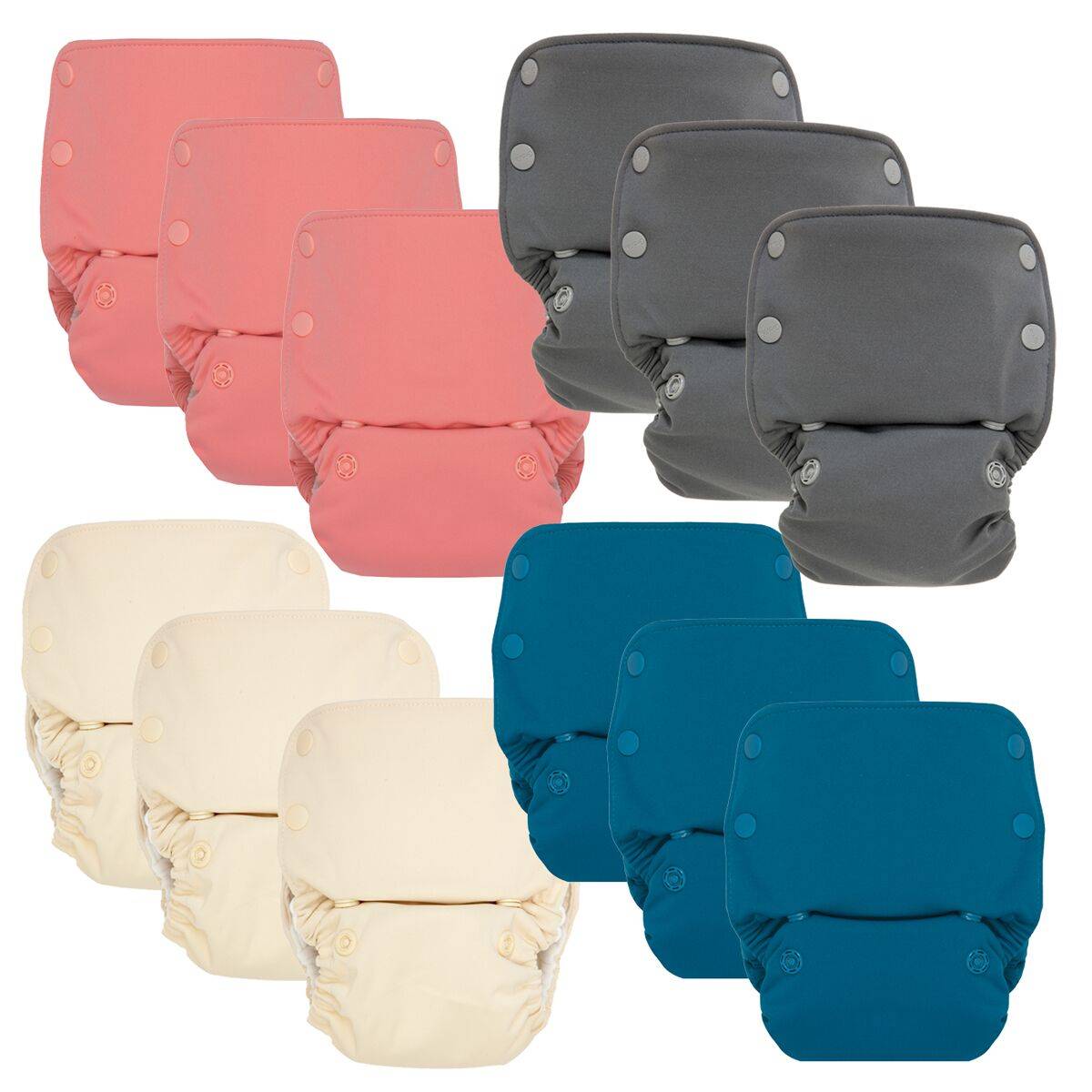 FOR EXAMPLE:
If you are looking to purchase 12 One Size All In One Diapers, you'd save 10% on each diaper, regardless of color or print (Reg Price: $23.95, Sale Price: $21.56, Total Price: $258.72, Savings: $28.68). Easy peasy, right?
---
---
Now, let's say you are looking to mix up your stash and purchase a variety of different styles. Each product category discount will be calculated separately. Here's an example of a mixed product order and the corresponding discounts.
7 Hybrid Shells: Save 7% (Reg Price - $16.95, Sale Price - $15.76) = $110.32
12 No-Prep Soaker Pads: Save 10% (Reg Price - $16.95, Sale Price - $15.26) = $183.12
3 O.N.E. Diapers: Save 5% (Reg Price: $22.95, Sale Price: $21.80) = $65.40
TOTAL PRICE: $358.84 ($32.06 Savings!)
---
Your bulk discount will be reflected in your Shopping Cart after adding all products. And to make things even easier, we've put together 'Build Your Own Bundle' pages to help you easily place your order.
---
---