Build Your Own Cloth Diaper Bundle
---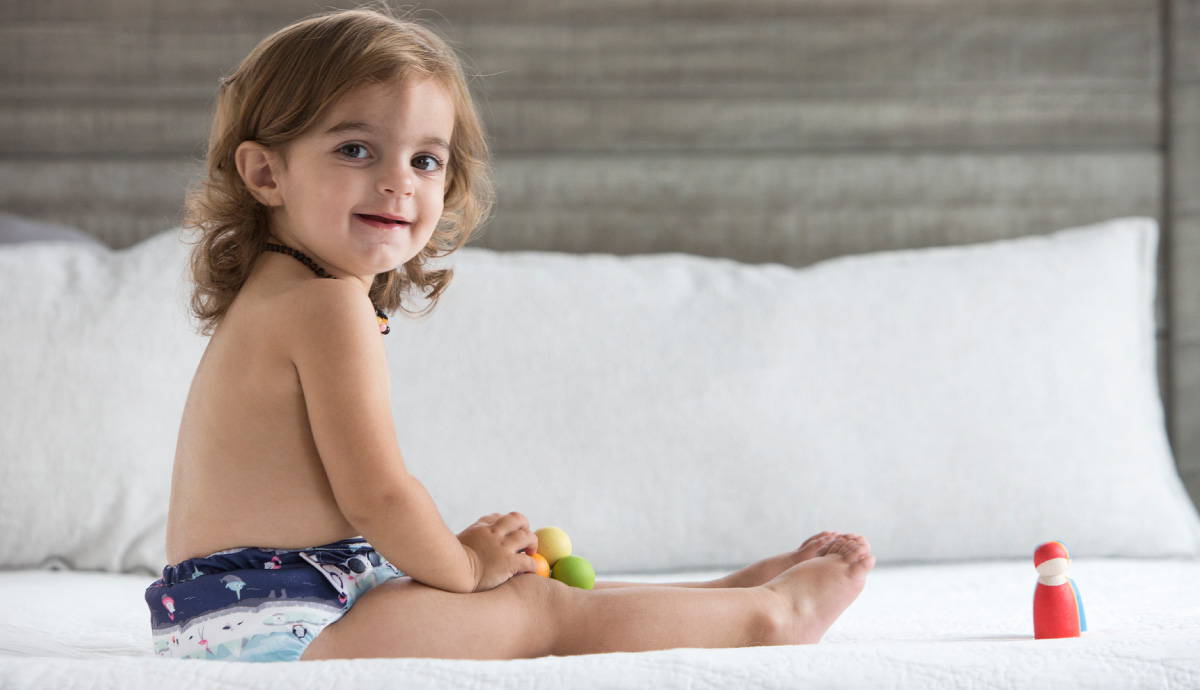 No matter how you bundle, your baby benefits from wearing soft and safe cloth diapers. But don't worry; we didn't forget about the parents. You also benefit when you choose to buy your cloth diapers in a bundle, perhaps even more than your child. You get convenience, quality cloth diapering products and unbelievable cloth diaper discounts.
Save dough no matter how much they go. If you buy 3-6 diapers, you save 5%. If you buy 7-11, you save 7%. If you buy 12 or more, you save 10%. These cloth diaper discounts are calculated separately if you mix and match our different styles.

Customize with ease. It's easy to custom-make your very own cloth diaper bundle. Get a cloth diaper starter package with 6 of the same diapers. Get 10 of the same shells in a variety of colors and prints. Or you can mix and match a variety of our cloth diapers and cloth diaper inserts.

Have a starter stash. This is the best way to have an instant cloth diaper starter package. Simply choose what options you think you will need and like, order your bundle and get ready to enjoy cloth diapering your baby.

Less laundering. Not that washing cloth diapers is a tough task, but anything that keeps you from doing even one less load of laundry a week is worth it if you ask us (and just about any other parent)
Looking for recommendations on ordering?
Whether you are just getting started with cloth or ready to go all in, we've put together some helpful walk-throughs and "build-your-own bundle" functionality for each of our popular systems. Simply choose the option that fits you best, and start building your own cloth diaper package. And don't forget to take advantage of quantity savings on most products. The more you buy, the more you save! Learn more about bulk discounts.