---
Introducing Tex & Calico.
A Vintage Print Remade
Tex and Calico are two delightful new prints meant to pay homage to a simpler time. A time when everything had a use and you used everything. Tex features vintage cowboys galloping across a prairie, complete with lassos and stars. Calico is a whimsical floral pattern in bright colors on a linen-colored background. Both have a very unique woven textile appearance that will surely make them stand out from the other diapers on your changing table!

GroVia's take on a classic.
In replicating these prints we recreated the look and feel of the time but also went as far as re-creating the fabric pattern texture in the background of each print.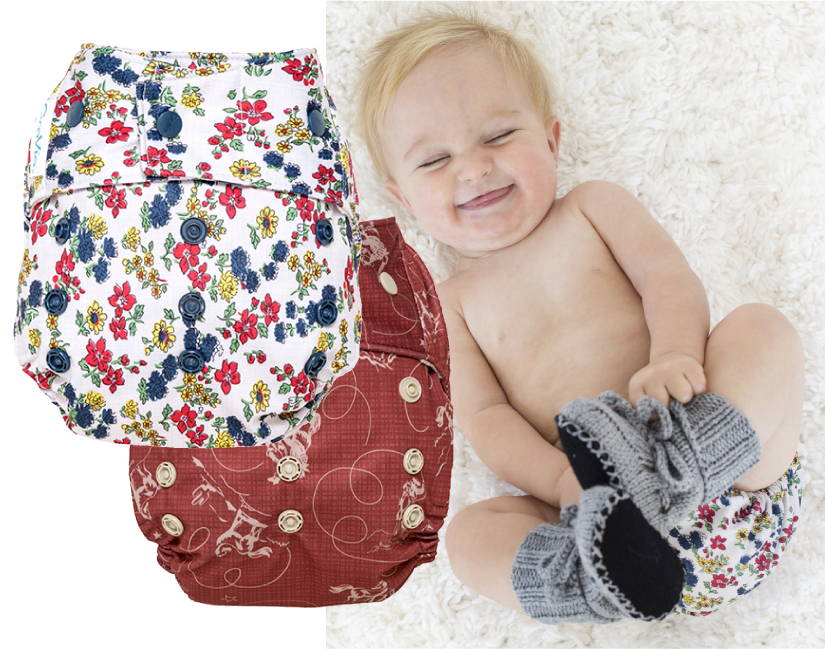 A short history of flour sack prints.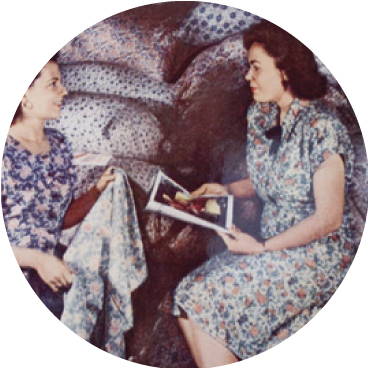 1920's
In the mid-1920's, mills began weaving inexpensive cotton fabric and producing flour sacks in printed fabrics. More than 40 mills made fabric for bags in thousands of different patterns.
1930's
At a time when many rural families had limited resources in the 1920's and 1930's, decorative flour sacks and flour bags were turned into useful items such as dresses, underwear, towels, curtains, quilts, and even diapers.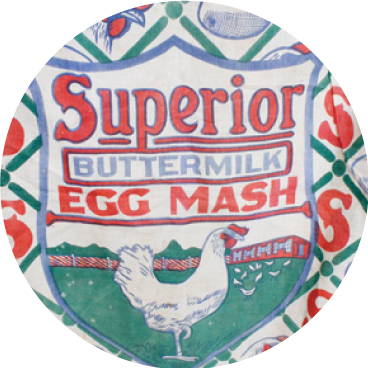 1940's
During World War II there was a shortage of cotton fabric for the civilian population, and the recycling of flour sacks became a necessity, encouraged by the government. Bag manufacturers produced bags in brilliant printed designs and they became valuable. A 1942 estimate showed that three million women and children of all income levels were wearing print flour sack garments.