Everything necessary to diaper your baby in one purchase!

Absorbent cotton layers, a solvent-free waterproof outer layer, and a unique, quick-drying design sewn together in one piece.

Unique one-size system allows you to adjust the rise snaps for a custom fit from infant to toddler size.

Stretchy Spandex tabs allow you to get the most comfortable and close fit, making it your top choice for 'best baby jeans diaper.'

Made from soft, 100% Organic Cotton to be gentle on the most tender skin.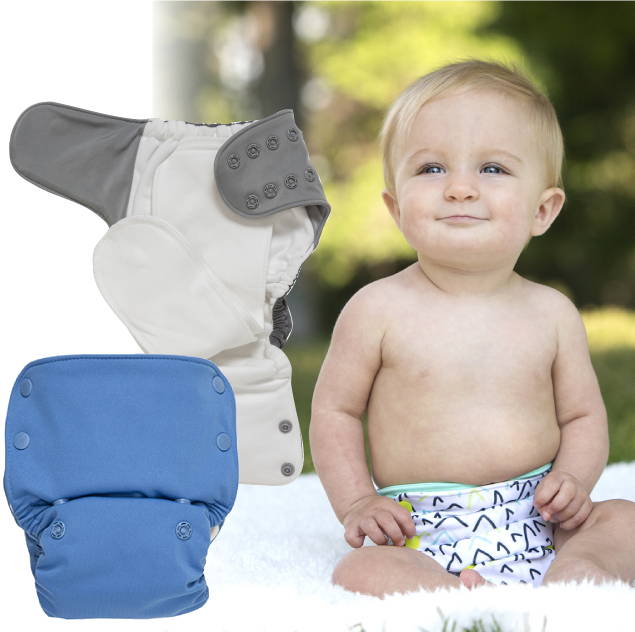 A cloth diaper doesn't have to include extra 'junk in the trunk.' Parents love the GroVia Organic One Size All in One diaper because it is designed to fit close to your baby's body. The One Size All in One is unique in that it's snap closures are situated on the sides of the diaper, at baby's hips, which contributes to the trim design.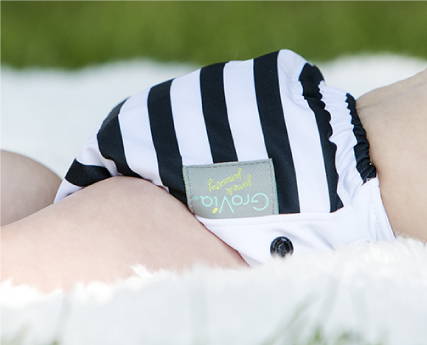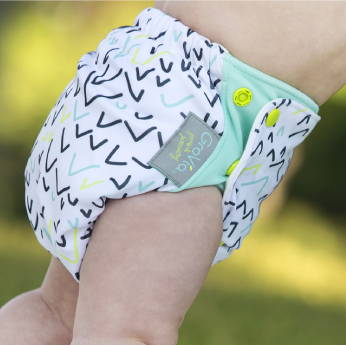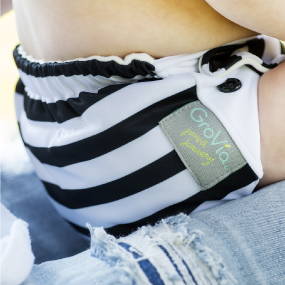 Totally Wacky
The GroVia Organic All in One is available in an array of fun, funky, fashion-forward solid colors and prints designed exclusively for GroVia by our in-house design team.


Before laundering your AIOs, you'll want to dispose of "the solids." GroVia BioLiners make this simple! Other families find they can simply dump solids into the toilet and flush. After that, laundering your cloth diapers is as simple as washing a load of towels! Choose warm or hot water and enough of your favorite good-cleaning detergent. Learn More >>

For full-time diapering, you are going to spend between $500-$600 to diaper with the One Size All in One system for 2-3 years. (Remember, you would spend 5x that buying traditional disposable diapers for more than two years!)

We recommend buying about four cloth diapers to learn the ropes before investing in a full-time supply. Once you are ready to jump in, you will want at least 24 All in One diapers for full-time diapering. This number will allow you to wash every 2-3 days.
---