Cloth Diaper Buying Guide - Choices
Components: 2-part system = waterproof Shell + choice of inner absorbency.
Closure: Choice of Snap or Hook & Loop.
Absorbency: Enables use with wide variety of choices, including cloth or earth-friendly disposable.
Outer: Water resistant TPU
Inner: Snap-in Reusable Soaker Pads or Disposable (BioSoaker®) or Bamboo Prefold
Sizing: 8-30+ LBS
Fit: Will depend upon absorbency option being used. More generously sized than GroVia All In One.
Laundry: Shells may be used multiple times between washes. Cloth absorbency options washed after every use. Faster drying times. Smaller loads of laundry.
Fun Fact: Shell makes a GREAT swim diaper!
---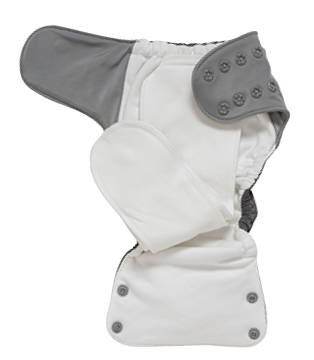 Components: 1-part system - waterproof outer with sewn-in absorbency. Includes snap in booster.
Closure: Stretchy wings with side-snap closure.
Absorbency: Absorbency integrated in one-piece design.
Outer: Water resistant TPU
Inner: 100% IMO-certified organic cotton
Sizing: 10-35+ LBS
Fit: GroVia's trimmest design. Often called "the skinny jean diaper." Side-snap closure provides smooth, flat fit.
Laundry: Unique design provides for efficient washing and drying. Simply throw the entire diaper in laundry when ready to wash.
Fun Fact: Can be used as a Trainer due to stretchy sides!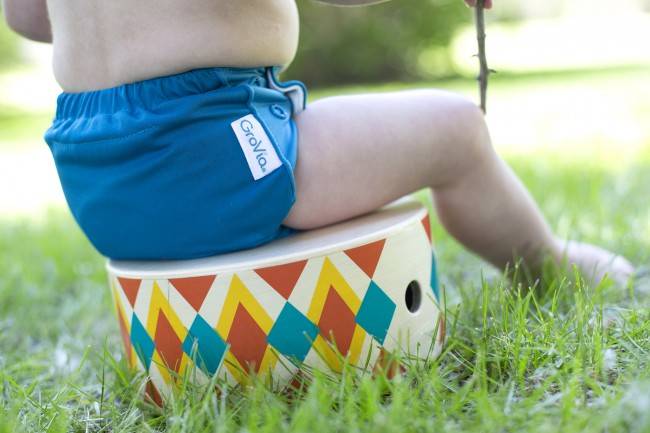 ---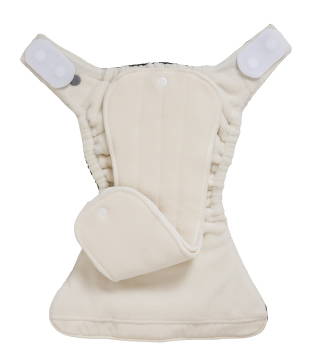 Components - 1-part system - modular Snap In Soaker system allows for customization.
Closure: Both Hook & Loop and Snap outlast closure.
Absorbency: Hidden body layer PLUS cotton channeled soaker design is trim yet absorbent.
Outer: Water resistant TPU
Inner: 100% Cotton topped with 100% Polyester Microfleece. Hidden Inner Layer: 100% Polyester Microfiber
Sizing: 10-35+ LBS
Fit: Most generously sized GroVia diaper, can be easily customized.
Laundry: Super absorbent, use ample detergent to clean. Bleach as needed.
Fun Fact: Great night time solution for the heaviest of wetters!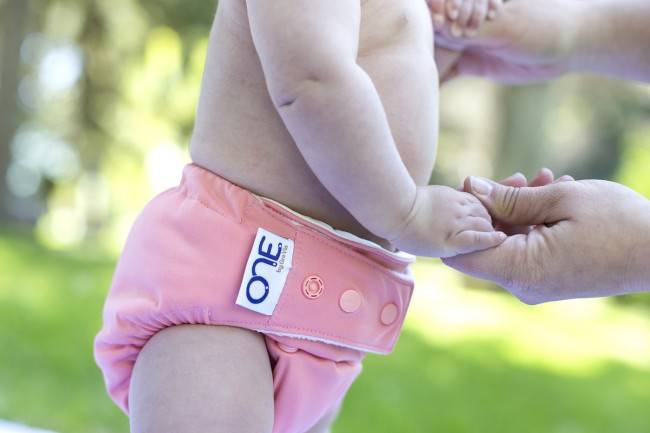 ---