---
A unique one-size system that fits from infant to toddler.

Simple & Flexibile
Choose from a range of soaker options that attach to a soft, comfy waterproof outer shell.

Easy To Use
When your baby's diaper is wet, simply remove the Soaker Pad or disposable BioSoaker from the Shell and replace with a new one.


Shell Options
Choose from Hook/Loop or Snap closure. Hybrid shells can be worn 2-3 times before laundering again, which positively impacts both your wallet and the environment!.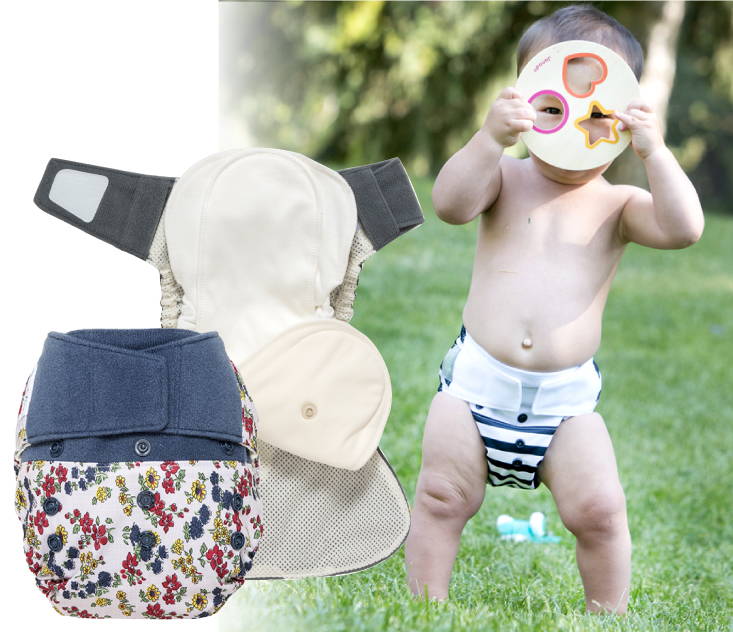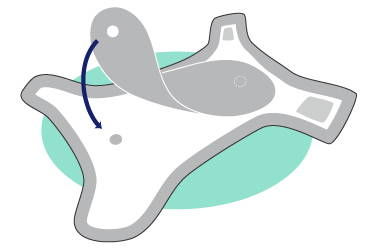 The Most Flexible System.
The hallmark of our Hybrid design is simple flexibility. You may choose to stick with one type of soaker, or you may want to experience the full range of options. GroVia's soaker options are designed with elasticized leg gussets and waterproof backing to contain messes. BioSoakers adhere to the Shell with sticky tabs, and Soaker Pads snap in.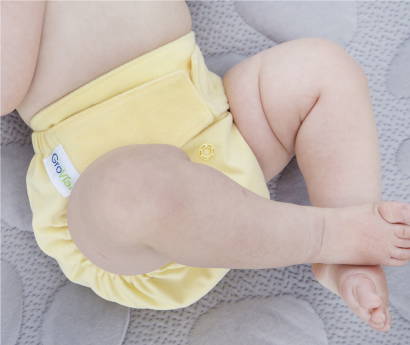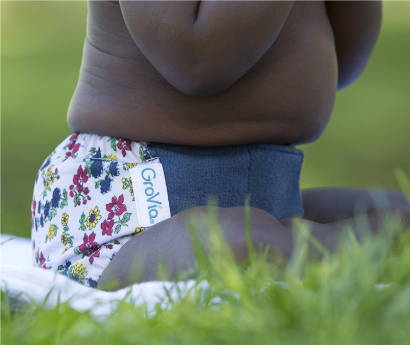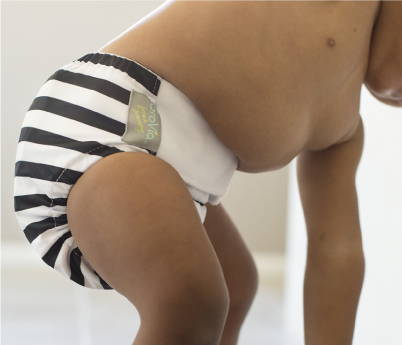 ---
Totally Childish
GroVia hybrid diaper shells are available in an array of fun, funky, fashion-forward solid colors and prints designed exclusively for GroVia by our in-house design team.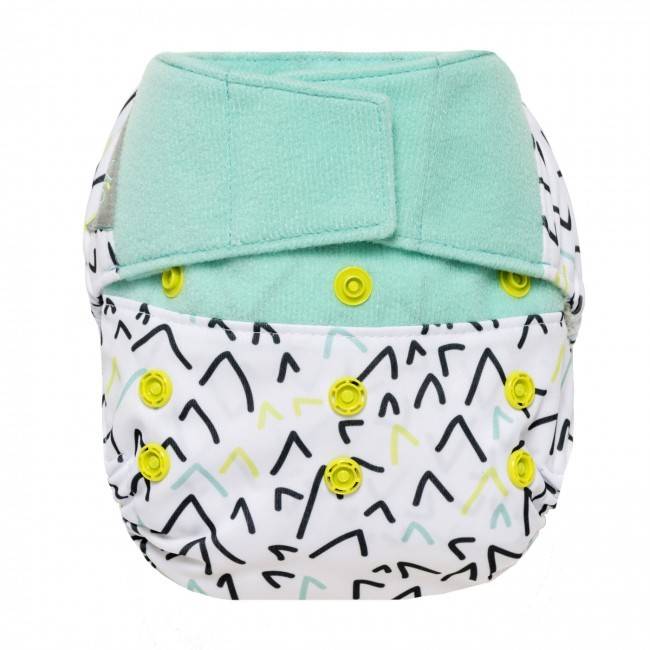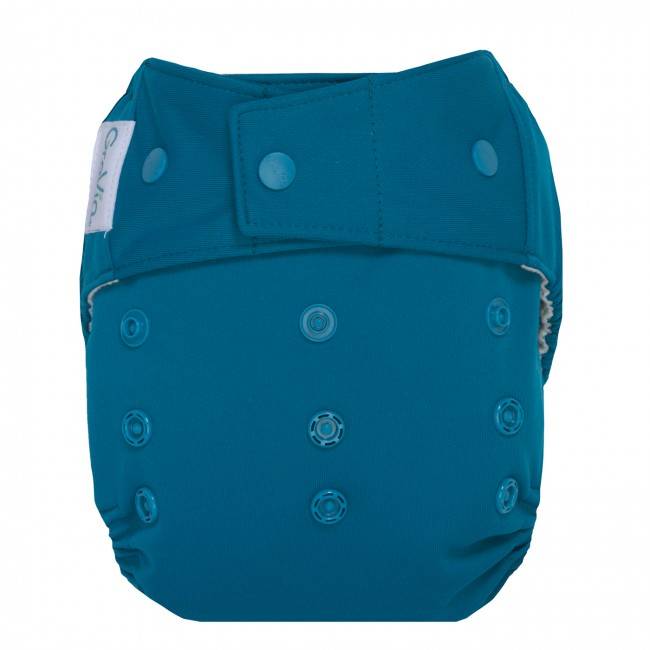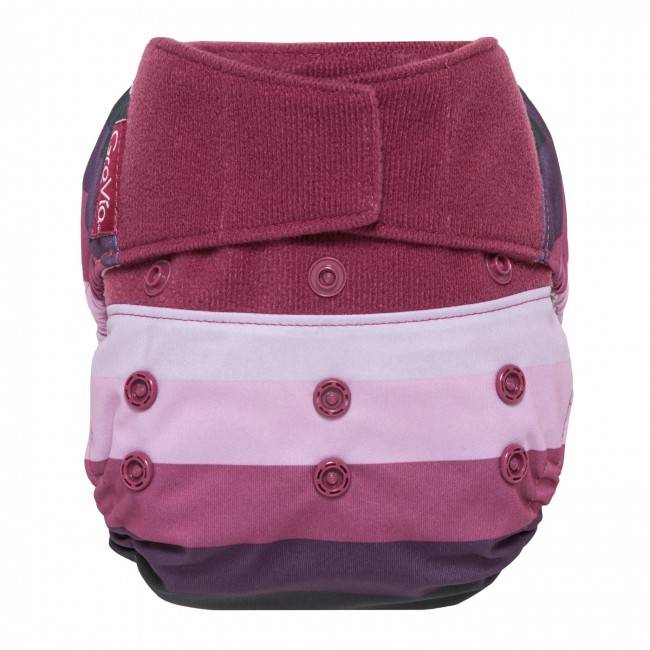 The basics on cloth.

What about laundry?
Before laundering, you'll want to dispose of "the solids." GroVia BioLiners make this simple! Other families find they can simply dump solids into the toilet and flush. After that, laundering your cloth diapers is as simple as washing a load of towels! Choose warm or hot water and enough of your favorite good-cleaning detergent. Learn More

How much does it cost?
For full-time diapering with our Hybrid system, you will spend approx. $450-600 to diaper for 2-3 years. Don't let the upfront cost scare you—you will spend 5x that buying traditional diapers over two years!
How many do I need?
For full-time diapering, a bare minimum of 12 Shells and 24 Soaker Pads should get you started. Increasing totals to 14-16 Shells and 36-45 Soaker Pads would be optimal within the first year to best spread wear and use out.
---
Products You May Be Interested In:
---