Enough With the Stripping!
Our Customer Service department fields at least 5 "stripping" questions per day. The term, stripping, pops up daily on cloth diaper forums and manufacturer's Facebook walls, however this term has not been around for long at all.
As pocket diapers and other polyester cloth diapers became popular, a new generation of washing instructions was marketed alongside these products. Washing instructions that told customers to use 1/2 (or less) of the recommended dose of detergent. The result: unclean diapers, ammonia issues, diaper rashes, and ultimately unusable cloth diapers. This was then followed by a whole host of "stripping" processes and customers who think that this is normal for cloth diapers. It isn't. Common sense tells me this: I wouldn't wash a load of my own towels with half of the detergent. Why would I do this with soiled diapers and expect them to get clean?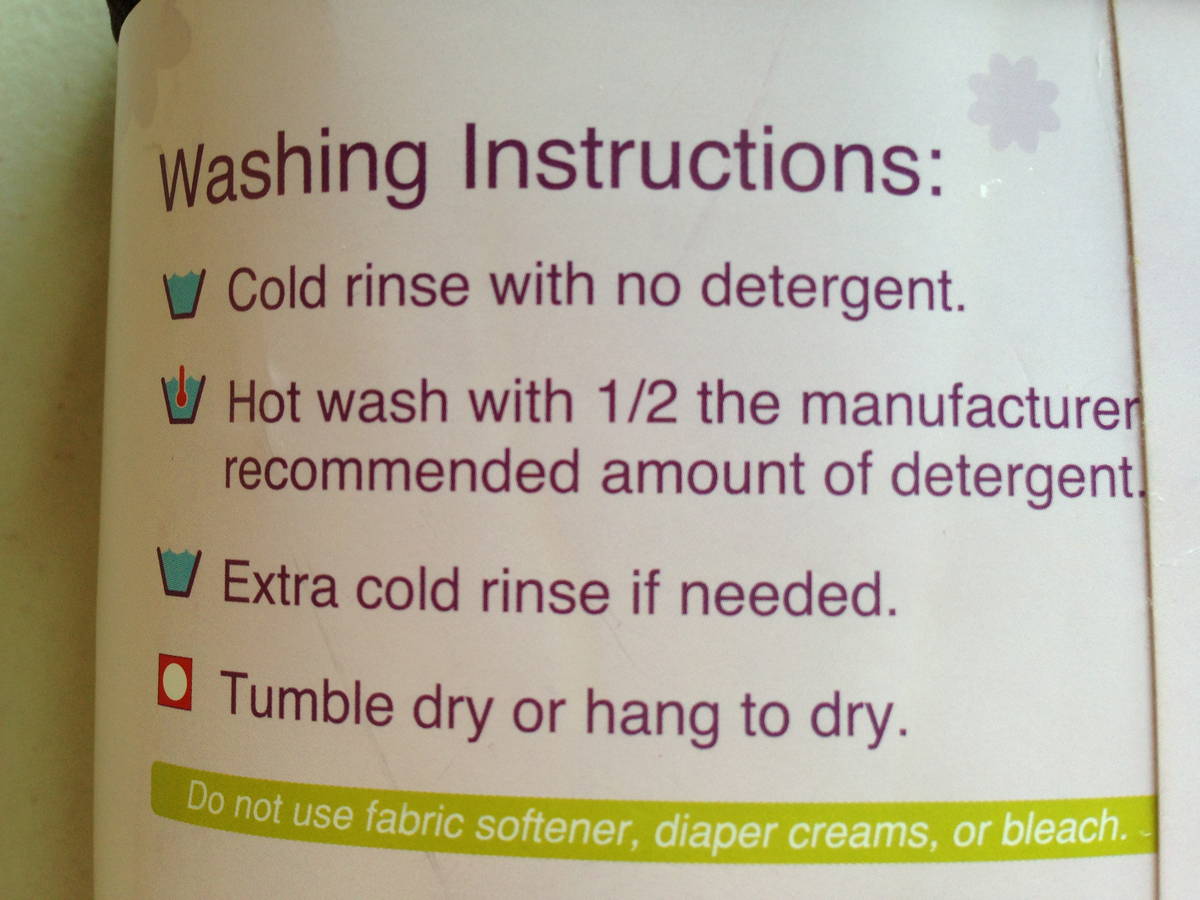 Example of incorrect cloth diaper laundry advice
Here's what you need to know:
Today, this term is overused. Stripping is the removal of OILS left behind from fabric softeners and diaper balms. It is achieved by washing your diapers with blue Dawn dish soap to strip the oils off of your diaper fibers. If properly cared for, you should never need to strip your diapers.

A laundry treatment that is for the removal of MINERAL deposits on clothing. It would be useful for people with extremely hard water (think well water) whose clothing gets dingy from mineral residue. RLR is not a soap or detergent. You use this with detergent and only if your diapers are dingy from your home's hard water.
Not normally recommended by cloth diaper manufacturers. If you are consistently getting your diapers clean you should never need to bleach them. The exception to this is if your baby has a diagnosed yeast or bacterial infection. You can safely bleach your diapers with 1/4 cup of bleach in a cool or warm wash. Make sure to rinse well to remove any remaining bleach.
Aquarium Descalers, Boiling, Dishwashing Detergents, Microwaving etc- NO, NO, NO, NO
With so many diaper laundry challenges, false information, and crazy wash routines, it is a wonder that anybody chooses to cloth diaper anymore. It must be insanely overwhelming to newcomers, when it doesn't need to be.
This is a care label from a popular brand of cloth diaper from 2008.
The science behind clean diapers is easy. Think SUDS!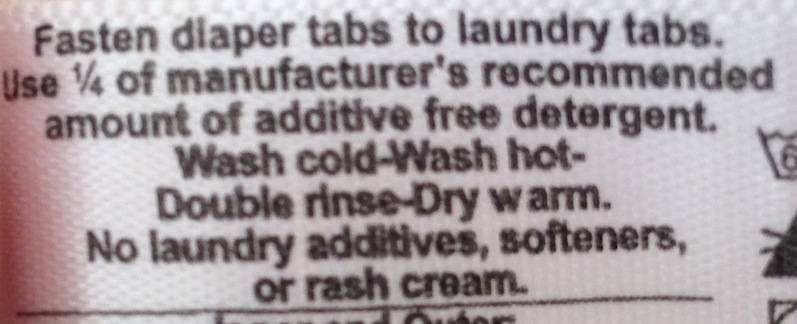 Example of incorrect cloth diaper laundry advice